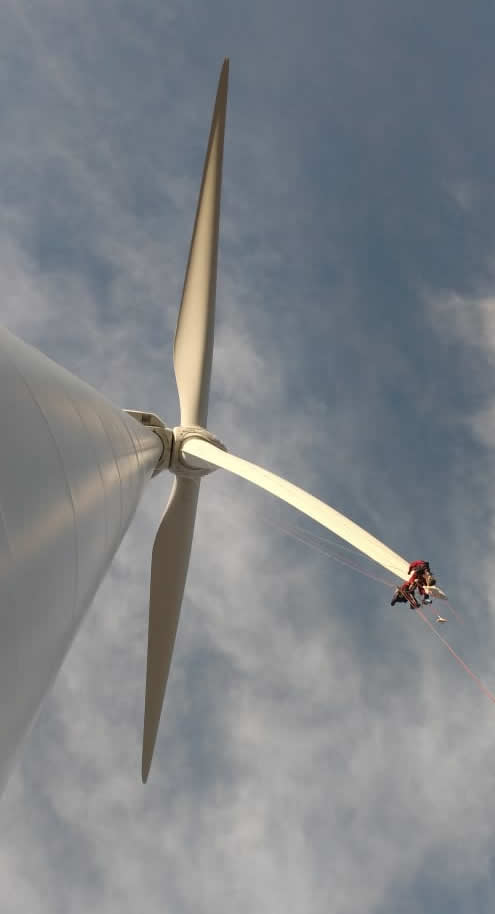 GWO Basic Safety Training
Basic Safety Training
The objective of this course is to provide personnel with the theoretical and practical knowledge that will allow them to recognize the risks of work in the wind industry and how to control and mitigate them.
Participants will also be provided with the knowledge, skills, and safety to respond appropriately in an emergency and to enhance their own safety.
The GWO – BST provides participants with skills such as correct fire management and prevention, first aid and incident management, safe work at heights and evacuation in case of emergency, and the safe manual handling of heavy loads.
MODALITY
3 full days of 8 hours.
Starts 8:30 a.m. and ends at 6:30 p.m.
Includes breakfast and lunch service.
MEDIUM
Digital information booklet with notepad and pen.
Projected slides in the training room.
Training center with tower and fixed stairs for practice.
Fall arrest systems and devices.
Automatic evacuation systems RES-Q Industrial personal protective equipment.
CPR simulator with general and spinal anatomical dummies.
Complete first aid kit for practice.
AED simulator.
Fire extinguisher for fire extinguishing practice.
Fire blanket.
Predisposition Instructors